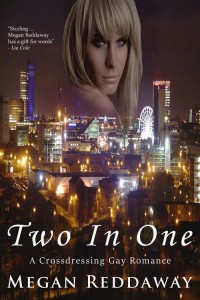 When he's taken to a drag bar by a friend, shy 'straight guy' Alex is fascinated by the girls he sees. But his Cinderella is not so sure that Alex is her prince…
Two In One is a hot and sweet crossdressing short story, set in Manchester, UK. It contains an explicit male/male romance scene and lots of lacy underwear.
Length: approx 5,000 words.