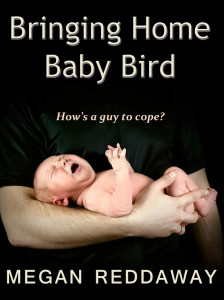 Bringing Home Baby Bird is a free ebook first published through Goodreads.

To download, please submit your email using the form on the right of the screen
Jules is a French chef who pours all of his energy and emotion into his restaurant. When his sister dies in childbirth, leaving a newborn baby girl, he struggles to hide his grief and cope. He is trying hard to do the right thing, but doesn't have a clue how to bond with a baby, and his normally calm, decisive manner has failed him with a crying child in his arms. What's more, it looks like he's about to lose the one person he has learned to trust. Is there any hope for Jules?