There's a line in Pride and Prejudice that ruins the ending for some modern readers because they take it literally: when Jane asks Elizabeth how long she has loved Darcy, Elizabeth replies, "I believe I must date it from my first seeing his beautiful grounds at Pemberley."
It's a joke—there's no question of that. Her previous comment teased Jane about Bingley, and Jane says, "Now, be serious," and after this second answer, Jane makes "another entreaty that she would be serious," so it's very clear to Jane (and it should be clear to the reader) that Elizabeth is far from a gold-digger.
All the same, something definitely happens when Elizabeth visits Pemberley, sees Darcy on his home ground and meets his shy sister and his devoted housekeeper. It gives her a new perspective on him, one that shows him to be kinder and less self-satisfied than she had previously thought.
I've tried to have the same kind of thing happen in Out, Proud, and Prejudiced when Bennet, my main character, goes to Pemberley, first for an interview, then for work experience.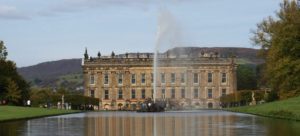 Jane Austen based Pemberley on Chatsworth House, the Derbyshire seat of the Dukes of Devonshire. It is a huge house—palatial, befitting a Duke, surely much more impressive than Elizabeth would have expected. It's in the beautiful, wild Peak District, a National Park, near the town of Bakewell, which Austen renamed Lambton.
I tried to be faithful to this, keeping Pemberley in the same location. Its fate has been different from Chatsworth's, however. Where the Cavendish family have managed to keep Chatsworth as a home (partly by opening to the public), in my story Darius has inherited the property but no money, so it's leased to a company that uses it as a high profile wedding and conference venue, where A-list celebrities get married. That's where Bennet wants to work . . . maybe.
Although Darius still owns the big house, like any landlord he can't wander around inside without giving notice. But he does visit, so Bennet still has the chance to see him there and get that wider perspective on the man, when he hasn't seen much reason to like him before.
So Pemberley is a kind of focal point around which things change, though it remains its grand, proud self.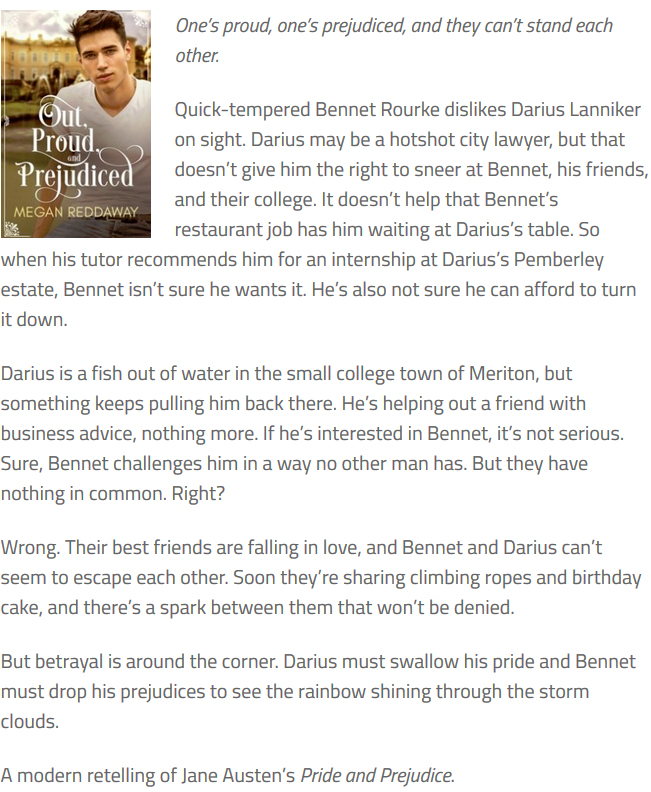 Order links:
Amazon