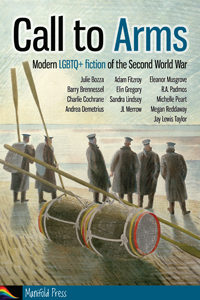 November 1st was launch day for the anthology Call To Arms, which showcases some awesome LGBTQ stories set in or around the Second World War.
I'm proud to have a story included – 'The Man Who Loved Pigs.' Here's the description:
When MI5 wireless operator Mike Bernsey meets a stranger in the London Blitz, it feels like something special. Eddy's unforgettable. But for Mike, there's no love without betrayal.
You can read a bit about the background to my story in a post on Charlie Cochrane's blog:
Guest Author – Megan Reddaway
There you'll see me answering the questions:
– What inspired this story?
– Do you have a family connection to World War II?
– Is there a local connection in the area where you live to WWII?
I had fun answering the first question without giving away any spoilers for the story!
The anthology is a fund-raiser, published by Manifold Press. Stories were donated by the authors, and the profits will go to the British Refugee Council.
The editor is Heloise Mezen, and the full list of contributing authors is: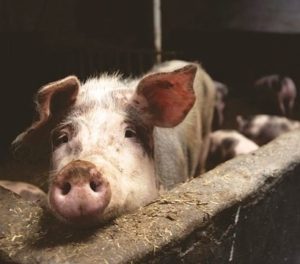 Julie Bozza
Barry Brennessel
Charlie Cochrane
Andrea Demetrius
Adam Fitzroy
Elin Gregory
Sandra Lindsey
JL Merrow
Eleanor Musgrove
R.A. Padmos
Michelle Peart
Megan Reddaway
Jay Lewis Taylor
See more about the book as a whole, including order links for Amazon and other sellers, on the publisher's website:
The publisher's website is currently being remodeled, so links don't work. Here's an Amazon link:
Call To Arms – Manifold Press
(Scroll down that page for a description of each story)