In Out, Proud, and Prejudiced the main character, Bennet, is a student – but he's not studying at a top university, or any university at all. He's taking a vocational course in hospitality management in the catering department of a further education college, and he doesn't like it when Darius uses this to take a swipe at him and his friends.
So why did I set the story in this kind of college, and why did I have Eliot do a course in hotel and catering management? Partly because Darius has some snobbish attitudes, and he needs to both show them and get over them in order to win his way into Bennet's heart (and ours). Partly because I could site the college in a big country house that's part of the original Pride and Prejudice story.
But there's another, more personal reason, which you can read about if you head on over to MM Good Book Reviews to read my post there, part of my release blitz blog tour, just posted today.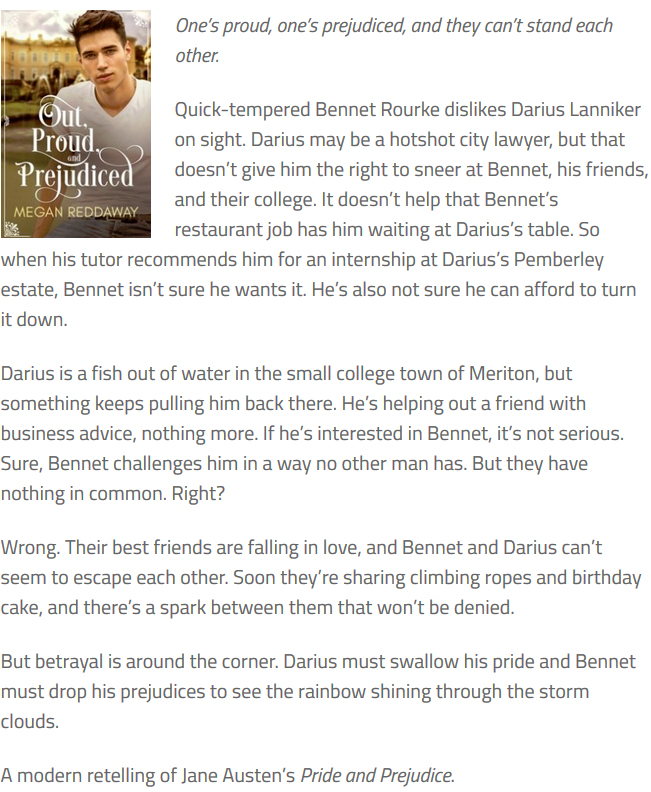 Order links:
Amazon