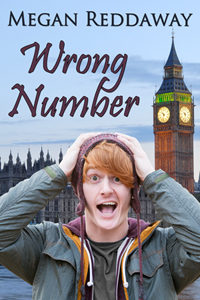 Late one night, Connor Maclean calls his best friend, tells him he wishes he had a man, and explains exactly why. Or he thinks he's telling his friend. Actually, he's hit the wrong contact on his phone and laid out his sexual needs to one of his bosses, Gary Bayes.
After that, Connor goes bright red every time he must face Gary in the office. Will his nightmare of shame ever end?
Wrong Number is a free gay romance short story (approx 7,800 words).
To download, please sign up for my newsletter using the form below.