You get both of these short reads for free when you sign up for my newsletter using the form in the sidebar on the right (or swipe down on a mobile device). You can unsubscribe at any time using the automatic link at the end of every email.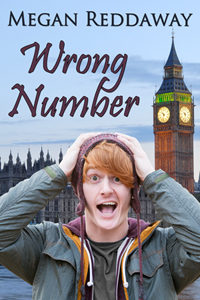 Late one night, Connor Maclean calls his best friend, tells him he wishes he had a man, and explains exactly why. Or he thinks he's telling his friend. Actually, he's hit the wrong contact on his phone and laid out his sexual needs to one of his bosses, Gary Bayes.
After that, Connor goes bright red every time he must face Gary in the office. Will his nightmare of shame ever end?
————————————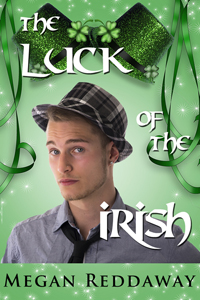 Kyle is English and he's lucky. He's going to Dublin for St Patrick's Day, and his boss is paying.
Declan is Irish and he's unlucky. His friends are off to Tenerife for a weekend of gay clubbing, and Declan will be stuck in Dublin alone on St Patrick's Day. But bad luck is nothing new for Declan. He's been plagued with it ever since he was cursed by a leprechaun on the night he was born.
When the two of them meet, there's magic as well as mayhem. But can Declan escape his bad luck long enough to make a real connection with Kyle before Kyle has to fly home to England?